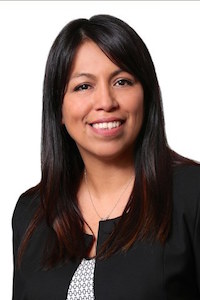 Jessica Villalobos
Of Counsel
Phone: (888) 235-6766
Fax: (212) 226-3224

233 Broadway #2348
New York, New York 10279
Jessica C. Villalobos became Of Counsel to Caesar, Napoli & Spivak PLLC in 2009. Ms. Villalobos graduated from New York Law School in 2005, and she received her B.S. in Engineering from Polytechnic University in 1997 (currently known as NYU Poly). She has worked in plaintiffs' personal injury firms since her first year of law school and has handled cases from intake through trial preparation.
Currently, her practice is concentrated in personal injury civil litigation. She covers court appearances on a daily basis in all New York City counties and in Nassau and Westchester counties. Ms. Villalobos also handles depositions and drafts legal documents to be submitted in Supreme Court as well as the Appellate Division.
Ms. Villalobos is admitted to practice in the State of New York.
Education
J.D., New York Law School, New York, New York, 2005
B.S., Polytechnic University, New York, New York, 1997
Engineering
Bar Admissions New York