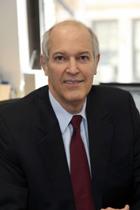 Robert Stein
Of Counsel
Phone: (888) 235-6766
Fax: (212) 226-3224

233 Broadway #2348
New York, New York 10279
Robert Stein has nearly thirty-five (35) years experience as a trial attorney in New York State. His primary emphasis has been in the field of personal injury litigation, particularly in the areas of medical malpractice, construction site and motor vehicle accident cases as well as claims involving municipal liability. Mr. Stein has obtained numerous recoveries in excess of $1,000,000, including three (3) recent medical malpractice cases resulting in recoveries of $6,800,000, $2,300,000 and $2,050,000; and construction site accident cases resulting in a verdict of $3,750,000 and settlements of $2,250,000 and $1,400,000.
Mr. Stein is admitted to practice law in the State of New York, including the United States District Courts for the Southern and Eastern Districts of New York, as well as the United States Supreme Court. He is a member of the American Association for Justice as well as the New York State Trial Lawyers Association. He is also a member of the exclusive Million Dollar Advocates Forum and the Multi-Million Dollar Advocates Forum. In addition to his work as an attorney he previously sat on the Board of Directors of the Fund for Public Advocacy, a not-for-profit corporation created by the Office of Public Advocacy of the City of New York for the purpose of reinforcing and supplementing the functions of the Office of the Public Advocate to increase the productivity, accessibility and responsiveness of New York City government.
His litigation practice includes the thorough and comprehensive preparation of all cases in which he becomes involved and he is committed to achieving nothing less than the full measure of justice on behalf of his clients.
Education
J.D., George Washington University Law School, National Law Center, 1976
B.A., State University of New York at Binghamton, 1973
Bar Admissions New York
U.S. District Court Southern District of New York
U.S. District Court Eastern District of New York
Supreme Court of the United States of America

Professional Associations and Memberships
American Association for Justice
New York State Trial Lawyers Association
Honors and Awards
Member, Million Dollar Advocates Forum
Member, Multi-Million Dollar Advocates Forum